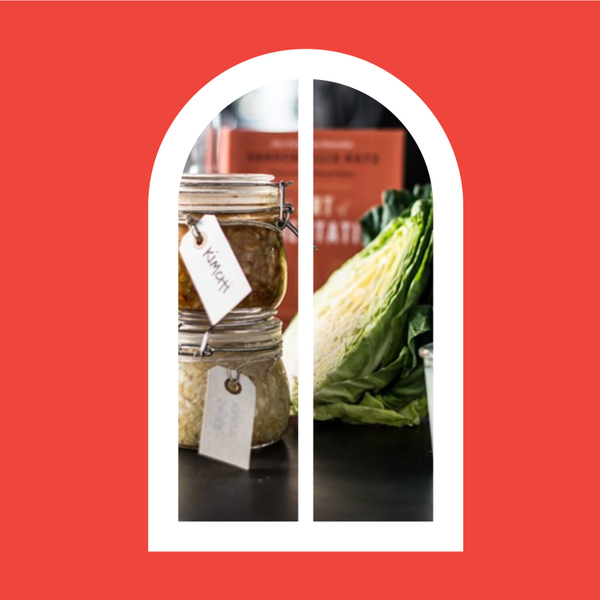 Danish food culture has an outsized impact on the world stage.
For a country with less than 0.1% of the world's population, Denmark boasts the two best restaurants in the world and has a culinary movement that is the envy of chefs and kitchens around the world.
But it wasn't always that way...
In fact, there was a very distinct turning point when Danish (and more broadly Nordic) food became "New".
In 2004 a group of restauranteurs and food experts gathered in Copenhagen to write an outline of how they were going to revolutionise the region's food industry, much in the way the film and TV industry had done.
The result was The Manifesto for the New Nordic Kitchen.
Two of the chefs present were René Redzepi (Head Chef of Noma, now the #1 restaurant in the world) and Claus Meyer (food entrepreneur).
In this episode Sam speaks with Jonas Astrup, head of product innovation at Meyers Madhus ("Meyers Food House" - the company Claus founded) to encourage more people to get interested in cooking and food.
Sam and Jonas talk about:
The history of the New Nordic Cuisine movement
What "old" Danish food practices valued
What it looks like in practice
How the founding principles are becoming increasingly relevant to the sustainability agenda
How anyone can use
Jonas' inspiration for working in food
Challenges to overcome in tackling e.g. food waste
and how methods such as fermentation are becoming increasingly more popular as a way to create the umami flavour from plants.
You can learn more about Jonas and Meyers Madhus at: https://meyers.dk/
Thanks to Hotel Mayfair in Central Copenhagen for hosting us for the recording. You can get 25% off your stay by using the code WTD at checkout
Learn more about What The Denmark via: www.whatthedenmark.com and @whatthedenmark on Instagram
What The Denmark | Danish Culture for Expats, Internationals and Danes
Danish culture can be pretty confusing, especially if you are not from Denmark.
This podcast is on a mission to resolve cultural confusion in the country.
Co-hosts Sam Floy (British podcaster, "The Outsider") and Josefine Volqvartz (Danish TV journalist, "The Insider") speak to experts and members of the public to understand and explain why something so normal in Danish culture is confusing to outsiders.
Rather than simply point fun, or say something like "Danes have an ironic sense of humour" we go deep, by speaking to experts to explain why.
Importantly, this show is as much for Danes as it is non-Danes.
What The Denmark is an educational, entertaining and inclusive show where we take a curious look at things that seem normal in Denmark, and get to the bottom of why.
If you've ever felt that you want to understand more about Denmark and Danish culture, then this is the podcast for you!
Learn more at https://www.whatthedenmark.com/