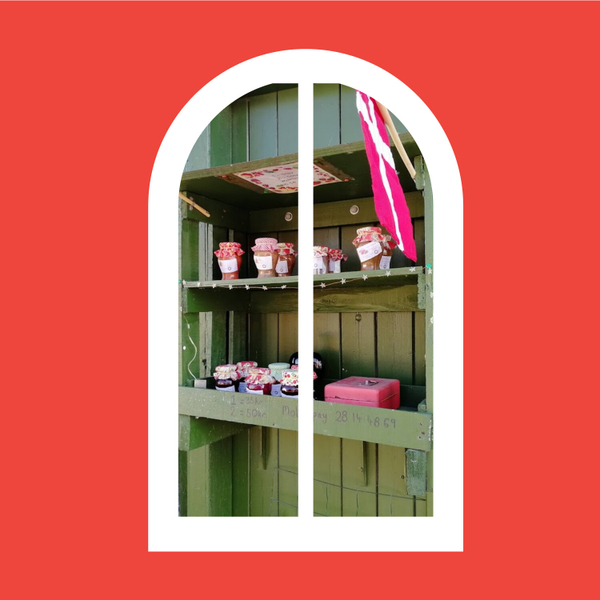 In the wake of the coronavirus pandemic, citizens' trust in their governments has declined all across Europe, and around the world.
Denmark, however, stands out as a country where trust levels have increased.
But why?
This is the topic of this week's episode + an exploration into the country's remarkable high levels of trust between people.
We discuss:
The game theory of strangers trusting other people
The historical roots of Denmark's strong independent institutions
What "default trust" feels like to outsiders
How other countries can encourage trust amongst citizens
The upsides of trust: efficiency, oxytocin
The downsides of trust:; how to combat it
and more broadly an exploration of "the trust dividend" that is felt from a society where the default setting is to trust one another.
In this episode we spoke with three excellent guests
Note that the image is of a roadside stand on the Danish island of Bornholm where members of the public are trusted to pay for the items available. (Sam took the pic whilst on holiday there last year)
Thanks to ECO Hotels for hosting us at Guldsmeden Hotel in Copenhagen.
Learn more about What The Denmark via: www.whatthedenmark.com and @whatthedenmark on Instagram
What The Denmark | Danish Culture for Expats, Internationals and Danes
Danish culture can be pretty confusing, especially if you are not from Denmark.
This podcast is on a mission to resolve cultural confusion in the country.
Co-hosts Sam Floy (British podcaster, "The Outsider") and Josefine Volqvartz (Danish TV journalist, "The Insider") speak to experts and members of the public to understand and explain why something so normal in Danish culture is confusing to outsiders.
Rather than simply point fun, or say something like "Danes have an ironic sense of humour" we go deep, by speaking to experts to explain why.
Importantly, this show is as much for Danes as it is non-Danes.
What The Denmark is an educational, entertaining and inclusive show where we take a curious look at things that seem normal in Denmark, and get to the bottom of why.
If you've ever felt that you want to understand more about Denmark and Danish culture, then this is the podcast for you!
Learn more at https://www.whatthedenmark.com/