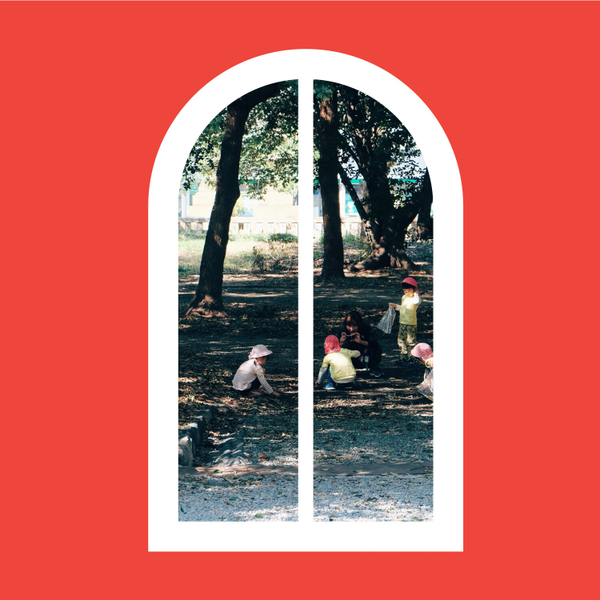 In the 1950s, a Danish woman, Ella Flatau, began taking her kids on walks in the forest to teach them about the world.
Soon, other parents asked if their kids could join, and before long, they formalised the arrangement, creating the first "forest kindergarten" in the country, and possibly the world.
Fast forward to today, and most of us have a sense that it's good for young children (and ourselves!) to spend time in nature, but that it can be hard to do.
In Denmark, and increasingly around the world, there is a growing interest in the physical and mental benefits of children being in nature - whether that be learning to balance by climbing trees, or experiencing the mental calmness of wide, open, green spaces.
In this episode Sam goes to visit Rikke Rosengren, the founder of the Bonsai Institute skovbørnehave (forest kindergarden).
Rikke is the author of the book Child of Nature and trains teachers around the world how to incorporate more nature into their learning institutions.
Rikke shows Sam around the school and answers his (long list of) questions. As a new parent himself, understanding how they work is no longer an abstract concept, but something he is considering for his own daughter…
We also get a UK perspective, speaking with Tim Evans, who's been a forest school leader at Alton Park primary school, about how even small amounts of nature based learning can do wonders for children and adults.
If you've ever wondered about the practicalities of letting children roam free in nature (with adult supervision), or need a little nudge towards spending more time in green spaces, then this is for you!
~~~~~~~~~~~~~~~~~~
This episode is sponsored by Talent to Denmark's "State of Denmark" campaign.
Denmark is actively looking to attract international talent to move to the country. If you're interested to learn more about jobs in (one of) the happiest countries in the world, head to www.state-of-denmark.com/wtd
~~~~~~~~~~~~~~~~~~
You can also learn more about What The Denmark on our website, Facebook and Instagram @whatthedenmark
What The Denmark | Danish Culture for Expats, Internationals and Danes
Danish culture can be pretty confusing, especially if you are not from Denmark.
This podcast is on a mission to resolve cultural confusion in the country.
Co-hosts Sam Floy (British podcaster, "The Outsider") and Josefine Volqvartz (Danish TV journalist, "The Insider") speak to experts and members of the public to understand and explain why something so normal in Danish culture is confusing to outsiders.
Rather than simply point fun, or say something like "Danes have an ironic sense of humour" we go deep, by speaking to experts to explain why.
Importantly, this show is as much for Danes as it is non-Danes.
What The Denmark is an educational, entertaining and inclusive show where we take a curious look at things that seem normal in Denmark, and get to the bottom of why.
If you've ever felt that you want to understand more about Denmark and Danish culture, then this is the podcast for you!
Learn more at https://www.whatthedenmark.com/