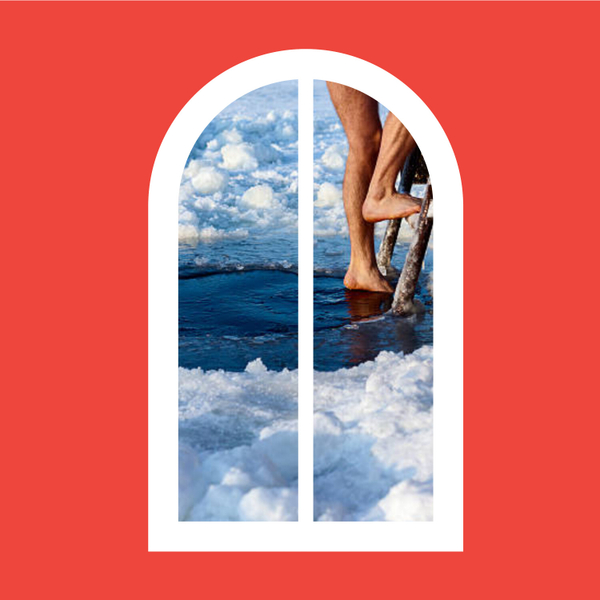 When temperatures drop, the last thing on most people's minds is to go outside, strip off and take a plunge into near freezing water.
That is, however, what a large percentage of the Danish population do each winter.
Why on earth would someone choose to do this?
Well, it turns out that the benefits to doing so are pretty convincing, and not just for the physical aspects of helping you burn more calories.
Sam and Josefine are joined this week in the studio by journalist Saskia Weneit.
Saskia spoke to many experts and enthusiasts in researching this topic, including:
During the episode we cover all sorts of interesting aspects of winter bathing:
What it actually is
The physical health benefits of winter bathing
The mental health benefits of winter bathing
The history of winter bathing in Denmark
How it has entered local politics
How you can get started
How to winter bathe safely
as well as Sam and Saskia's experiences winter bathing as they try (unsuccessfully) to convince Josefine to try it out...
Thanks to ECO Hotels for hosting us at Guldsmeden Hotel in Copenhagen.
Learn more about What The Denmark via: www.whatthedenmark.com and @whatthedenmark on Instagram
Note that this is the last episode of Season Two of What The Denmark - we hope you've enjoyed it!
If you've enjoyed the show, please do leave a rating/ review - it's a great way to support what we are doing, especially as we speak to potential sponsors for the show.
We hope to have more episodes for you soon!
What The Denmark | Danish Culture for Expats, Internationals and Danes
Danish culture can be pretty confusing, especially if you are not from Denmark.
This podcast is on a mission to resolve cultural confusion in the country.
Co-hosts Sam Floy (British podcaster, "The Outsider") and Josefine Volqvartz (Danish TV journalist, "The Insider") speak to experts and members of the public to understand and explain why something so normal in Danish culture is confusing to outsiders.
Rather than simply point fun, or say something like "Danes have an ironic sense of humour" we go deep, by speaking to experts to explain why.
Importantly, this show is as much for Danes as it is non-Danes.
What The Denmark is an educational, entertaining and inclusive show where we take a curious look at things that seem normal in Denmark, and get to the bottom of why.
If you've ever felt that you want to understand more about Denmark and Danish culture, then this is the podcast for you!
Learn more at https://www.whatthedenmark.com/