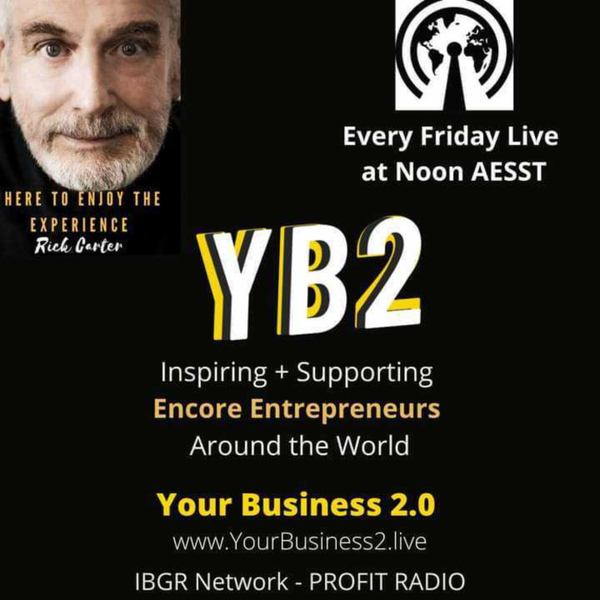 YB2 - Your Business 2.0 with Rick Carter
DOWNLOAD. LISTEN. ENGAGE.
Created by IBGR onAir Talent Rick Carter • 96 episodes
YB2 - Your Business 2.0 with Rick Carter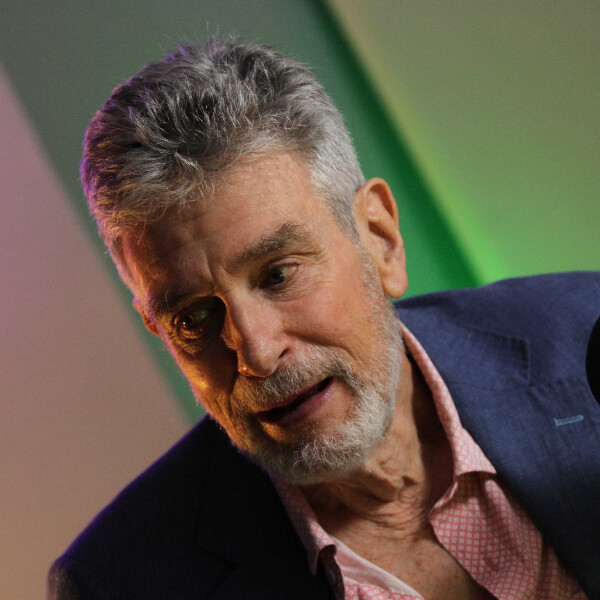 Rick Carter
Innovator and Entrepreneurship Advocate
I help businesses of the present understand the future .... and businesses of the future understand the present
For more than 50 years I have worked with and for entrepreneurs and innovators building National and Multi-National Businesses and along the way coached, managed and mentored Media Personalities, World Champion athletes and Olympic Medallists.
After a lengthy career in Technology, Sales and Marketing, Media and Communications I am now helping people develop their Creativity and introduce Disruptive Innovation in their business.
My key interest and focus now is on The Future of Work and in particular the impact of technology on the way we work, live and play into the future. I believe in helping people develop their creative, critical thinking and problem solving capacity along with other cognitive, social and behavioural skills while helping develop their digital literacy and leveraging their business knowledge and skills. The aim being to encourage people to work with robots (e.g. Artificial Intelligence) rather than be replaced by them (Automation)
As a Co-Founder and RingMaster at See Global Media (Singapore) I am developing opportunities for innovative media businesses in IPTV and Digital Signage in China and across Asia, working closely with the world's biggest brands and media/advertising companies.
In recent years I have worked as a mentor with Flinders University's New Ventures Institute and Adelaide University's ThincLab. Currently I am working with Carnegie Mellon University Australia to assist recent Masters Graduates and Masters Students from all over the world develop their ideas into real businesses (and assist them to build for the world from Adelaide.
As RingMaster at Moonshots Creative Business Accelerator I am developing a Collective to develop businesses that can grow 10 times not 10 percent. This is my legacy business and accordingly I act as advisor to new businesses in the Space Industry and blockchain startup.
As a Keynopte Speaker I have spoken at events to a varied of audiences in Australia, Asia and the USA. Recently being voted best speaker for his "Taking Innovation to Your Street" presentation at the Mainstreet Annual Conference.
Now I am the Exec Producer and Co Host of a Streaming TV show produced from our Moonshots studios Your Business 2.0.
Having been diagnosed with a very advanced case of Prostate Cancer 18 months ago I am now proving Cancer can be prevented and reversed with a Body ,Mind and Soul approach. Rather than resort to surgery and chemicals I am helping the body heal itself.
I heard Rick speak at the Franchise conference in SA and he had me at - "This is going to upset a few of you..." He was feisty, fast, full of challenges to the old fashioned way of doing things (last year!) and very stimulating. I booked a personal session straight away because I know Mr Carter knows that he knows. I need that." Colin Pearce - Author and Aust Professional Speakers Hall of Fame Member
Rick broadcasts LIVE from Adelaide Australia