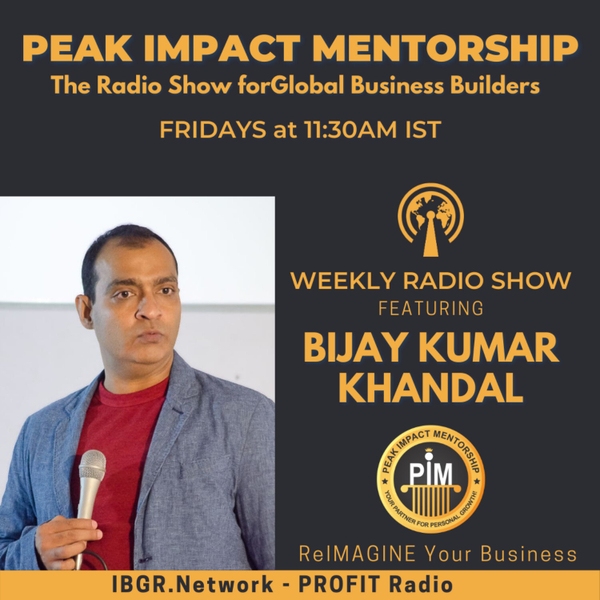 PEAK IMPACT MENTORSHIP Radio Show
DOWNLOAD. LISTEN. ENGAGE.
Created by IBGR onAir Talent Bijay Kumar Khandal • 80 episodes
PEAK IMPACT MENTORSHIP Radio Show
What you can become depends upon your way of communication and your ability to lead. ----Bijay Kumar Khandal
Bijay brings more than 13 years of Coaching & Mentoring experience. His journey has been fascinating. A school drop to an IITian, struggling graduate to climbing up the corporate ladder, running his own companies, and balancing relationships-- he has walked the talk.
 Now, Bijay spends most of his time studying, teaching, and applying the principles of human potential, including leading the PIM community. He offers courses, coaching, masterminds, and speaking engagements for groups and individuals seeking personal growth, business success, and overall fulfillment.
 Peak Impact Mentorship was born out of the desire to serve in above areas exponentially. ​
​ARE YOU READY FOR TRANSFORMATION?
My ultimate goal is to help people reach the next level of their lives. It is always so special to watch someone experience a sustainable breakthrough that leads to a richer and more fulfilling existence.
This is why I do what I do.